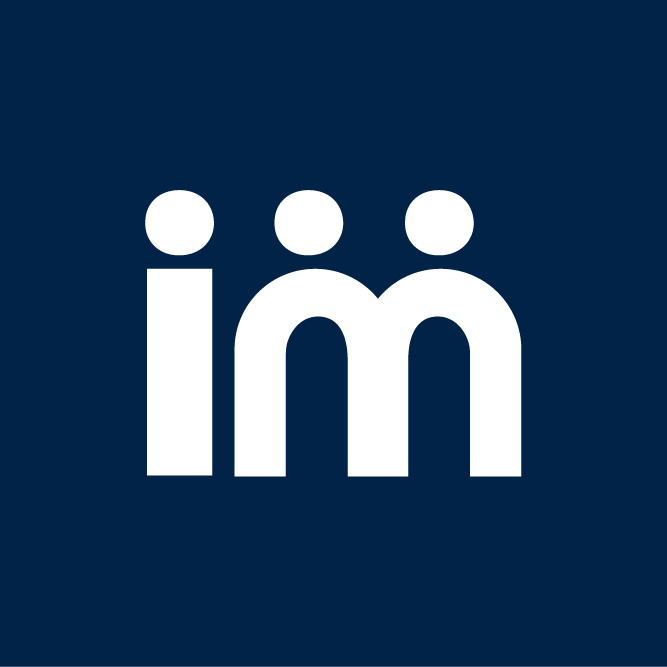 SafeValue must use [property]=binding:
As is tradition within the team, we take a moment to look back. We summarize in a few lines what has happened during this past year at Imperia. We want to appreciate everything we have achieved so far and wish a successful new year to our surroundings.
It has been a challenging few months for everyone, characterized by a global pandemic that no one predicted and to which we have had to adapt. We have reinvented ourselves and worked together to fight against it.
At Imperia, after a successful 2019, we started last January with great prospects. Our demand planning solution was up and running and performing well with our first customers, which are critical for any company in its early stages, especially in the B2B sector. The truth is, we had several contracts closed to start within the first four months of the year, and then... COVID-19 emerged.
Initially, when the quarantine started, the situation wasn't very good; many questions arose, and none of them pointed in the right direction. What will happen with the closed projects? If we don't start them, will there be enough cash flow to survive the pandemic? Implementations (as we knew them) are done in person at the client's location... So, what now?
Some projects that we planned to start in March included a powerful distributor of products for the Horeca sector, among others. On the other hand, a retailer of cosmetic products whose main sales channel is through corners in large stores. Obviously, their sales forecast dropped to zero, and therefore, their ability to invest in technology was non-existent.
Faced with this situation, at Imperia we decided not to stop the machinery (working from home) and adopt the following strategy:
Go the extra mile with the clients who continued operating (belonging to the fast-moving consumer goods sector). We learned how to implement our tool and provide 100% remote maintenance service.
Support our prospective clients. We offered them the possibility to start the project once they regained some activity, giving them the option not to pay an implementation cost and only setting a subscription fee for using the software.
Reinventing in times of crisis to strengthen our strengths
Firstly, as a result of the situation and the successful implementation of the new changes, we decided to immediately and permanently adopt our subscription model. We completely eliminated the implementation cost and left only a maintenance fee, which includes implementation, license, and service.
This idea has become a great value proposition for our clients, as the implementation cost is usually one of the main barriers for entry for small and medium-sized enterprises. This model aligns with the values we want to convey to our clients, demonstrating trust and a commitment to long-term relationships.
And as the second move, we learned how to work and implement our service 100% remotely; without visiting the client physically even for a day! This, for those familiar with the world of management tool implementations, knows it can be complicated... But yes, we achieved it, and nowadays, it is the usual practice when we start working with a client.
In conclusion, thanks to the tense situation and the need to reinvent ourselves during this pandemic, we have established two key characteristics of our business: a monthly subscription fee and 100% remote implementation.
Believing and building a team: investing in people
Continuing with our achievements this year, we cannot overlook another very important challenge for us: the team. It's our best asset, and we are very proud of it!
When you start a business from scratch, one of the biggest lessons you learn is this: "ideas are just ideas; they become businesses when they are executed." This means you can have a great idea, but if you don't execute it well, it's worthless. And for good execution, you need a great team to accompany it.
We feel fortunate to have found and brought in great talent to the team, and we don't want to miss the opportunity to acknowledge them.
Firstly, Jessica Bracho joined the technical team, then Álvaro Bello joined the operations team, and thirdly, Luis Flórez joined the marketing and sales team.
And what has been their main characteristic?
Believing in the value proposition we offer and demonstrating exceptional commitment from the moment they joined, helping Imperia grow day by day. They also feel involved in what they are creating, reflecting their influential role in the project.
Improving your product, expanding your value proposition
During this year of "distancing," we have also committed to reinforce listening and ongoing dialogue with our clients. Thanks to this, we have been able to better understand their needs and improve their satisfaction through our offering and functionalities.
In 2019, we launched our first product to the market, Analytics Demand Planning; a complete solution to support the demand planning process. In short, we offer a tool that allows our clients to predict their future sales based on advanced forecasting models. All of this under a structured, simple process with many functionalities (which we won't mention here, as you can discover them on our website whenever you want).
And here comes one of the great advances in our value proposition this year.
After implementing the forecasting tool, many of our clients asked the following questions: What do I do with this sales forecast? How much should I manufacture to meet it? Should I purchase raw materials from my suppliers?
Basically, once I know how much I'm going to sell, I need to know how much to produce and, consequently, how much to buy from my suppliers to have the product in the warehouse. Oh, and all of this... seeking a balance among all associated costs (inventory, procurement, production).
Since this was a recurring concern, we decided to expand our catalog and add new solutions to our offering: the purchasing planning module and the production planning module, the next links in the supply chain.
This year, we highlight that we have already delivered the first version of our purchasing planning module, with which our clients can support their purchasing planning process (and all of this... without leaving Excel, their usual working tool). With this module, based on the sales forecasts made and all the procurement parameters, our solution will be able to inform when and how much to buy from their suppliers automatically.
In 2021, we will launch the production module to further expand the value we provide to small and medium-sized enterprises that decide to optimize their processes and gain a comprehensive view of the supply chain by trusting in the solution provided by Imperia SCM.
In conclusion, we finish the year very satisfied with the work we have done and extremely grateful to everyone who has helped us keep moving forward. It has been a tough year, and there is still a little wayleft to return to "normalcy," but we continue working to have an incredible future. Happy 2021!
(see https://g.co/ng/security#xss)