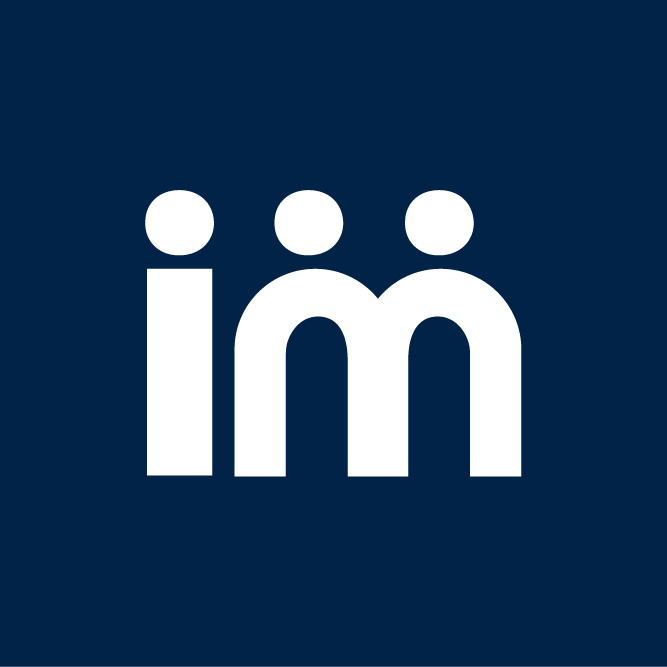 SafeValue must use [property]=binding:
As it has been the case for the past ten years, the well-established date of Black Friday is approaching. It is celebrated on the first Friday after Thanksgiving, and its history dates back to the 1960s when small retailers in the United States sought to boost their sales during the holiday season.
However, the term "Black Friday" began to be used in the sense we know today in 1961 in the city of Philadelphia. The media introduced the headline "Black Friday" in reference to the accounts of the city's businesses, which had shifted from being in the red to being in the black (in terms of financial health).
What Will the Global and National Spending on Black Friday in 2022 Look Like?
In Spain, it will be celebrated on November 25th, but offers and promotions, mainly in the e-commerce sector, are already visible on numerous websites. Looking at the historical data from previous years, we can see figures as staggering as the $230 billion global spending reached in 2020.
However, the trend seems to be slightly changing in recent years. In 2021, the reported spending in the United States was approximately $5.1 billion. It was the first year in which the upward spending trend changed. What factors contributed to this change?
The key lies in two main aspects: the fear of shortages or shipping delays by companies and the growing commercial activity in the early weeks of November and October.
Events like Singles' Day (11/11) cause consumers to spread their spending over more than one date. Some studies indicate that e-commerce spending has increased by 10% year-on-year when comparing the figures from 2020 and 2021.
To know more about this year's trend, we will have to wait for the data released in December and see if we are truly witnessing a shift in global commerce.
However, data such as e-commerce sales reaching over $72 billion in October this year, according to the analysis by Adobe Analytics, indicate that consumers are being more strategic in their holiday shopping and gift-buying.
Inflation and Homogenized Sales
In terms of the supply chain, this could provide some relief to the sector, which would distribute its revenues over a longer period of time instead of experiencing a significant decrease during this period. This would allow for a more consistent sales projection during the months of October and November, facilitating supply chain planning.
Another aspect that will be a decisive factor in the 2022 Black Friday shopping phenomenon is inflation, which we have been experiencing throughout the year.
Consumers seeking big discounts on products such as appliances and electronics may not be satisfied with the discounts they will find. The truth is that discounts in 2021 already dropped by over 8% globally, and this year, especially in countries like Spain with an inflation rate of around 7.3%, there is no indication that they will improve.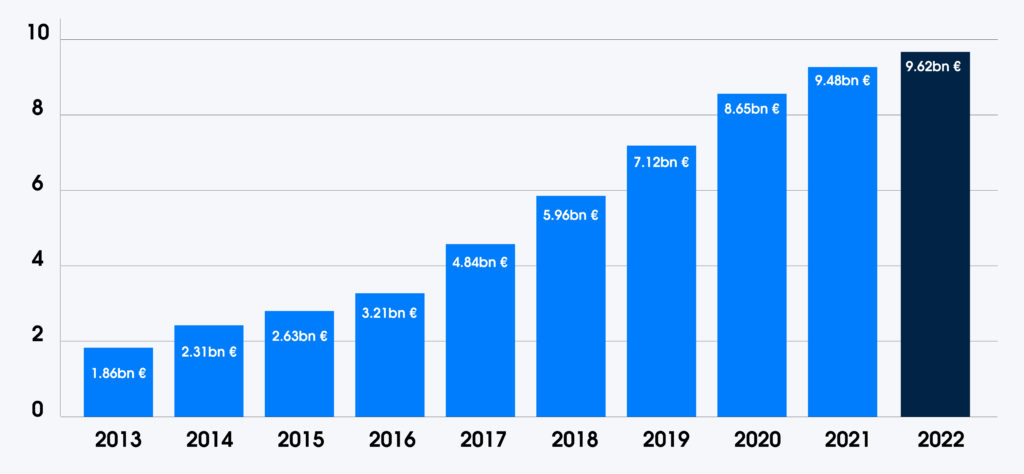 Historical Series of Global Spending on Black Friday (bn=billion)
What are the consequences of this surge in sales for the supply chains?
The main challenges that companies must face to meet the increased demand are as follows:
The first and perhaps most important step in successfully approaching Black Friday 2022 is to conduct a thorough analysis of sales history from previous years in November.
---
With the analyzed historical data, it is necessary to create an appropriate procurement and production plan based on the demand. It is essential to place orders in advance, as suppliers face the same situation as us.
---
Have an adequate safety stock to handle an increase in sales and prevent inventory shortages.
---
Have a product or service distribution system capable of handling increased demand. During Black Friday, it is common to experience significantly longer delivery times compared to other times of the year. Anticipating and resolving this issue can be a significant competitive advantage over our competitors.
---
Avoid bottlenecks by following the steps we explained here.
---
Lastly, emphasize the importance of consistency in promotions, products, and services offered to our customers. A competitive offer can benefit us, but poor forecasting and management can lead to conflicts with our customers. The result can be completely counterproductive for us.
---
We should not underestimate any of these points. Often, the quantities and volume of sales make it impossible to manage these issues manually. Therefore, we advise you to use sales forecasting software to help you prepare for specific milestones such as Black Friday.
(see https://g.co/ng/security#xss)