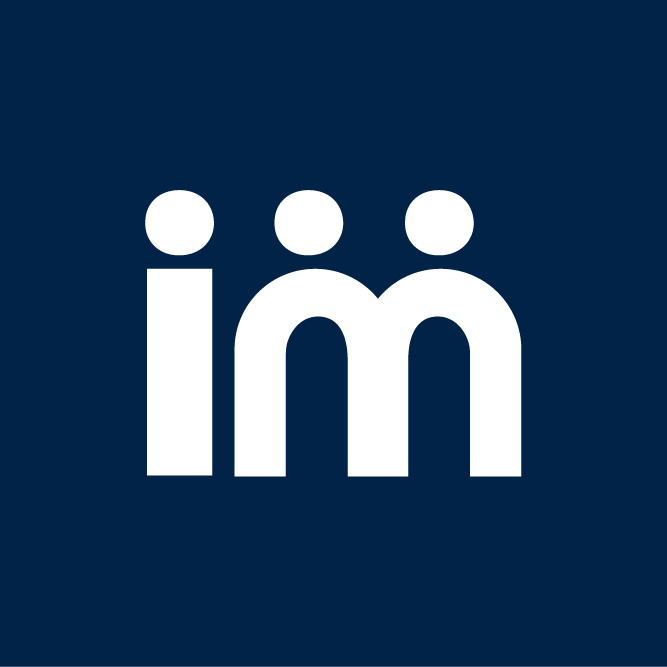 SafeValue must use [property]=binding:
Sales and Operations Planning (S&OP) is a supply chain management process that aids decision-makers in their pursuit of:
Attaining a balance between demand planning and supply planning.
Adjusting planning during Sales and Operations Execution (S&OE) according to changing needs.
Introducing new products and managing the phased withdrawal of obsolete products.
Evaluating proposals and investments concerning markets and suppliers.
Ensuring the achievement of annual operational objectives and key performance indicators (KPIs) of the company.
Although supply chain leaders are responsible for designing and executing the process, its success relies heavily on interdepartmental communication. Typically, it requires data support from finance, sales, purchasing, marketing, engineering, and operations teams.
With a focus on financial and business impact, the goal of S&OP is to empower executives to make more informed decisions by dynamically connecting plans and strategies across the organization. The S&OP process, often conducted on a monthly basis with weekly meetings involving key participants, facilitates effective supply chain management and directs organizational resources toward meeting customer needs while ensuring profitability.
How to Perform Your S&OP Process
1. Product Analysis
During the initial phase of the S&OP process, teams responsible for Research and Development (R&D), product development, and the introduction of new product lines conduct a comprehensive evaluation of the product's market situation. Crucial strategic decisions are made at this stage regarding its planning. These decisions may involve scheduling new productions or selective product withdrawal, significantly contributing to project prioritization and efficient resource allocation.
2. Demand Planning
In this critical stage of the S&OP process, the data collection of past sales and the forecasting for future sales commence. It's essential to consider a wide range of internal and external factors that can significantly impact sales, such as industry conditions, customer preferences, and market competition. During this process, all emerging trends are identified and thoroughly analyzed.
This point marks the beginning of fundamental cross-functional collaboration. Teams work together to review forecasts and make strategic adjustments in inventory policies and customer service based on product demand and various sources of demand.
3. Supply Planning
During this phase, a supply plan is created that must be perfectly aligned with the consensus demand forecast. The primary purpose is to achieve an optimal balance between customer satisfaction and efficiency in managing operational costs and inventories. In this process, detailed plans for production and capacity are created, along with alternative strategies that account for fluctuations in capacity and demand.
4. Financial Evaluation
The fourth phase involves a financial review, where performance data from the previous month is consolidated to analyze the current S&OP cycle. Finance leads this process and compares actual costs with budgets and forecasts to assess the accuracy of projections over time.
5. Pre-S&OP Review
Prior to the S&OP executive meeting, leaders at various levels within the organization gather for a joint review of plan alignment in products, demand, supply, and finances.
The objective is to identify substantial discrepancies and gaps while developing strategies to address these challenges. Plans are examined on shared dashboards, and variations from the planned are evaluated, taking into account previously established objectives and budgets.
6. S&OP Executive Meeting
In this concluding phase, all forecasts, plans, and data are consolidated into a unified cloud platform for the S&OP executive meeting.
Possible hypothetical scenarios are explored, and associated risks are identified, thus defining crucial points for leaders to make informed decisions. Furthermore, all pending key decisions are managed and resolved, culminating in the approval of a final sales and operations plan at the end of the executive meeting.
7. Process Implementation
After all actions and decisions have been taken, it is necessary to periodically review the S&OP process to ensure that it is functioning effectively.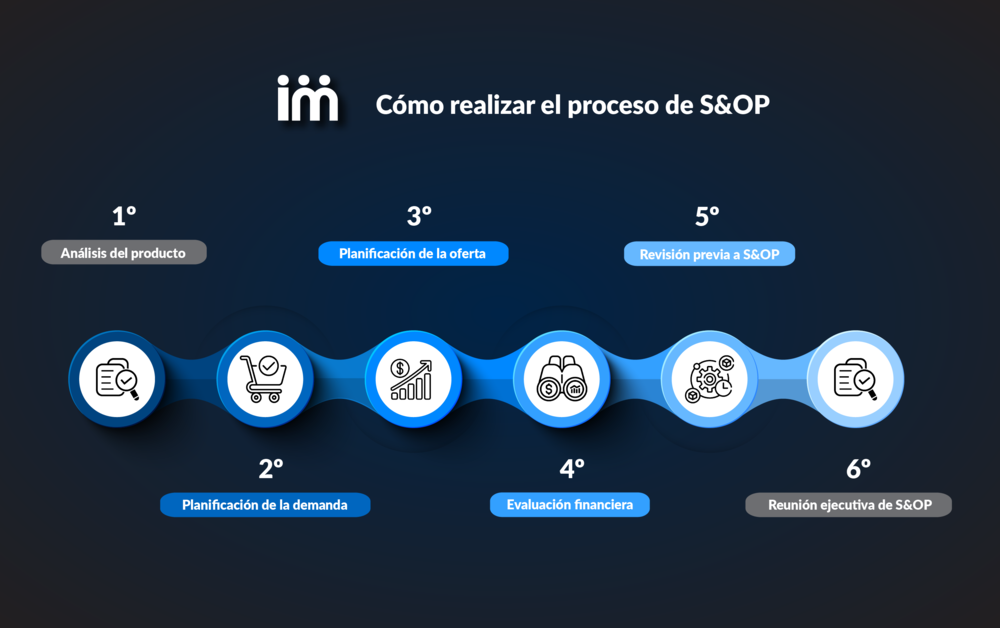 This structured and coherent approach to S&OP steps enables organizations to manage their supply chain more effectively and align their strategies with business and financial objectives.
Best Practices for Sales and Operations Planning (S&OP)
Top Management Commitment and Collaboration
Effective Sales and Operations Planning requires strong leadership. S&OP aims to harmonize conflicting aspects within the company, demanding clear and committed leadership.
S&OP success depends on executive accountability, often led by a CEO. Given that tensions can arise between supply and demand, it is vital to have a central figure that sets understandable and consistent standards for both parties.
Opt for Simplicity
S&OP success depends on executive accountability, often led by a CEO. Given that tensions can arise between supply and demand, it is vital to have a central figure that sets understandable and consistent standards for both parties.
Focus on key metrics to evaluate collaboration between parts of your business, such as comparing forecasts to actual sales, inventory turnover, and other essential indicators. These metrics are crucial for assessing the interaction between sales and operations.
Track Progress
Success in Sales and Operations Planning is an ongoing process. Much of this success comes from the ability to learn from past experiences. Therefore, it's essential to keep a detailed record of your previous plans and processes. Document most, if not all, aspects of your S&OP activities. These benchmarks can be crucial for achieving ongoing success in your planning.
Promote Cross-Functional Engagement
Interdepartmental collaboration is crucial for Sales and Operations Planning, involving all stakeholders in the process. Ignoring contributions from departments such as operations and finance, focusing solely on the sales force, limits the utility of planning. S&OP relies on visibility and mutual understanding, where information flows freely among stakeholders. To make the most of this process, it's essential to communicate and promote engagement among diverse functions.
Which Tool Should You Use for Sales and Operations Planning?
Investing in S&OP resources can be an excellent way to better align your business's supply and demand. Sales and Operations Planning allows you to coordinate virtually all aspects of your business, enabling smoother operations and a more cohesive organization.
When choosing software for managing the S&OP process, several key factors should be considered to ensure that the chosen solution meets your company's specific needs. Here are some of these important factors to consider:
Functionality. Evaluate the software's capabilities in terms of demand forecasting, production planning, inventory planning, interdepartmental collaboration, and data analysis.
Implementation. Ensure that the software seamlessly integrates with existing enterprise systems, such as ERP (Enterprise Resource Planning) and CRM (Customer Relationship Management).
Usability. Usability is essential for user adoption. The solution should be intuitive for employees to learn quickly.
Scalability. Consider whether the software can grow with your business as it expands. Scalability is key to ensuring that your software investment is sustainable in the long term.
Customization. Check if the software allows for process and workflow customization to fit your company's specific needs.
Collaboration. Assess the software's ability to facilitate collaboration between different departments, such as sales, operations, finance, and logistics.
Analysis and Reporting. It's valuable if the software provides robust analysis and reporting tools for data-driven decision-making.
Support and Training. Ensure there is good technical support and training options for your team.
Supply Chain Planning is the solution we offer. A comprehensive solution for managing all your supply chain processes: demand, purchasing, and production. We provide comprehensive and customized solutions through the implementation of advanced technologies such as artificial intelligence and data analysis.
At Imperia, we are constantly evolving thanks to our team and feedback from our clients. We understand that every company is unique, and their processes vary, which is why we believe it's essential to adapt to the specific needs of each one. Request a demo today, and our experts will show you the features that matter most to you.
(see https://g.co/ng/security#xss)